« Mexican Truck Explodes Killing 37 | Main | Alan Greenspan: The Age of Turbulence »
September 14, 2007
Union Rat Banned!?
Lawrence Township NJ has a local ordinance that bans balloon-type advertisements. A state appellate judge has ruled that this ban also applies to the famous inflatable rat unions use in labor protests.
How is an inflatable demonstration prop the same thing as a balloon-type advertisement?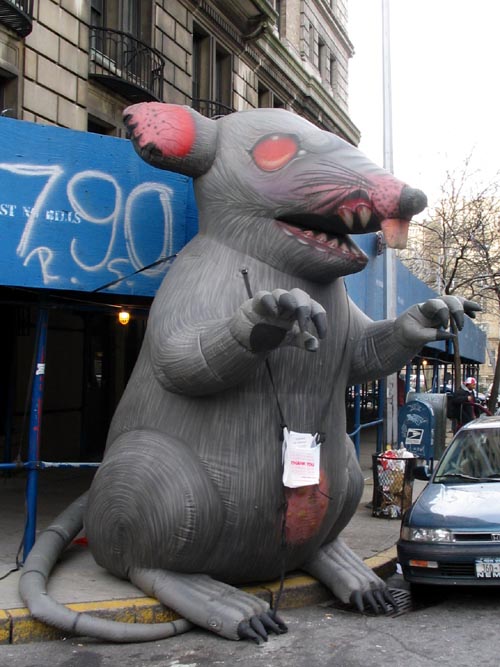 September 14, 2007 in Labor Disputes | Permalink
TrackBack
TrackBack URL for this entry:
https://www.typepad.com/services/trackback/6a00d834559aa569e200e54edd91868833
Listed below are links to weblogs that reference Union Rat Banned!?:
Comments
Now that's a really big mouse!
James
Posted by: construction equipment rental company | Apr 17, 2010 1:14:23 AM
The comments to this entry are closed.